Re: Help with sun conure purchase. Is this a red factor or no?
---
Agreed Sunnyclover.

I've always been partial to "normals". Peaches, my tiel, was a normal grey hen. While Skittles IS extremely colorful, it wasn't his plumage that drew me in. It was his personality. His personality is ENORMOUS! Often times, I think he has too much and wish he would just 'chill out' lol.

I have heard there are also genetic issues with breeding RFs? I'm not sure what they are, but that's what I've heard.
__________________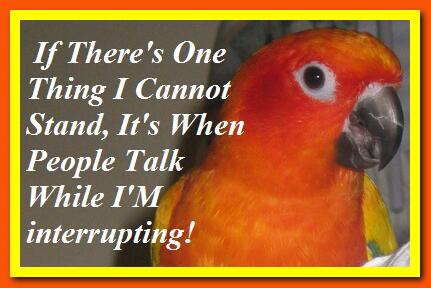 I have no sense of humor because my humor makes no sense.