Good Morning everyone! How are we doing this wonderful tuesday morning????
Hi, I'm Terri.
My flock is, Scarley, my Luntino Indian Ringneck, 7 years old, have had her for 5 years this year. I will refer to her often as my evil beast since 90% of the time she is in a bad mood but when she is in a goooood mood and wanting love, there is NOTHING sweeter than my scarley!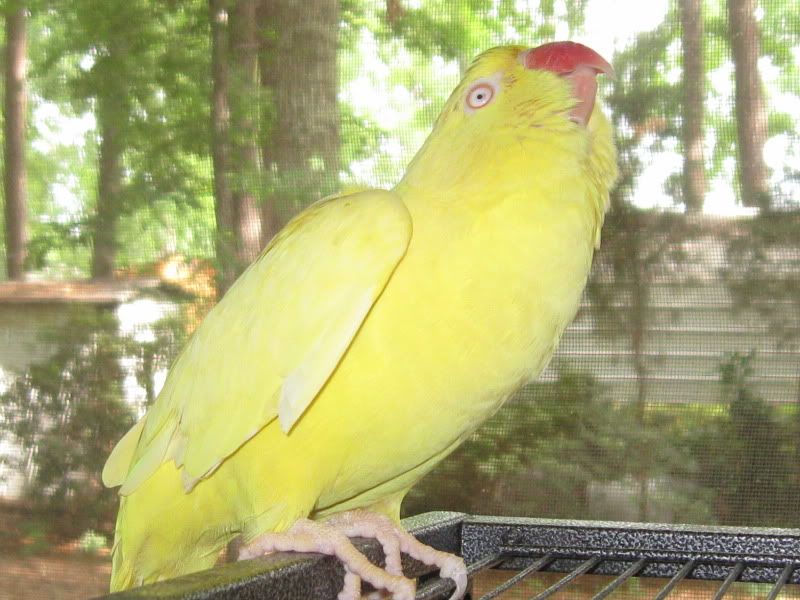 Cricket, a stubby footed green cheek conure who is a year old this month! WOOHOO my baby is growing up to be spunky too!
as u can see here, she's missing toes on a foot!
Oliver, a 2 year old male goffin, I'm his fourth home in his short life. He's a little spooked and not sure of things but I love him toooooo pieces anyway!
And my newest addition is Gabby another male goffin. His mommy was a breeder and she is going thru a nasty divorce. She had to down size her flocks, personal and breeders. She GAVE gabby to me.
There there is my little girl Scarlet, the dog,,,,
yes my ringneck was Scarlet when i got her so we tweaked her name a bit.
And then my boys,,,Peanut and darkness,,,Peanut is the white one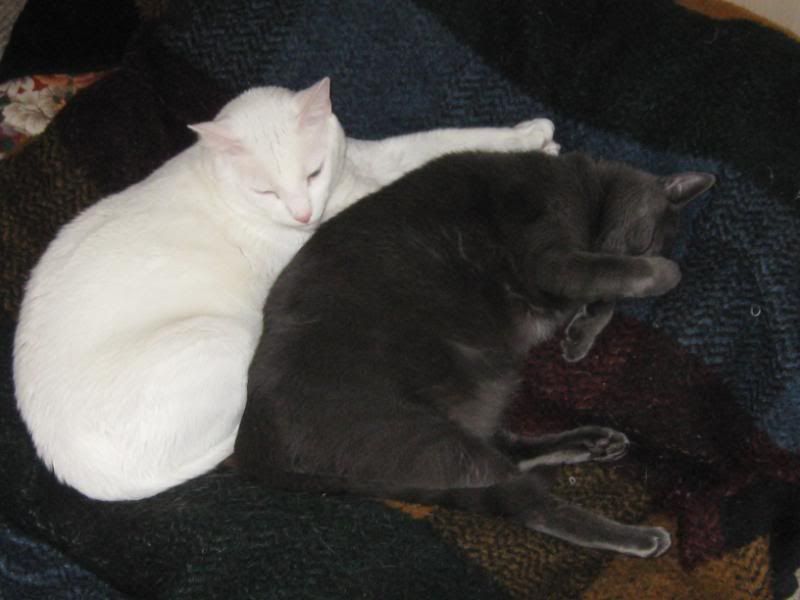 And this is my family!