We went to see Fiji today and got to play with and socialize 5 babies!
First the best, our guy Fiji. 2 months old yesterday. Hatched 4/23.
Heres my hubby and Fiji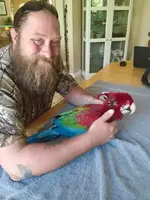 Fijis wing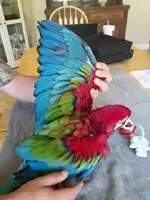 Fiji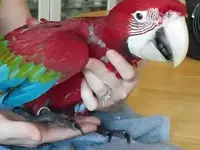 He got sleepy and needed a nap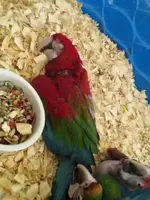 Enter these guys and gals who napped while we played with Fiji and were now up and alert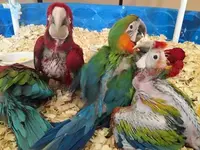 The GW is Fijis little brother, Phoenix, the middle gal is the Ruby Gold, LuLu and the baby is an unnamed, unsexed Camelot. The Camelot was recently removed from the nest box cause the parents were plucking his head. Hes a cute little chicken and was very friendly and demanding of attention like the ruby gold was 2 weeks ago. We spent 2 hours playing with them. There is a 3rd GW not in this photo.