May 19, 2015
19
0
Parrots

Alexandrine
hi everyone,
Sorry the post is going to be a bit longer
I am new to the site and was guided to alexandrine categaroy... i hope the post is showed in the correct category as i am new to the site ...
well i got my first alexandrine 4 months old (as told by the seller) he (not sure of the gender) was still on liquid diet.. but started weaning in couple of days after i got him. he is now 7 months old.
okay the questions i have are
1- if anyone from their expereince with these birds can give a guess if its a male or female
2- for how long these birds keep growing in body size? mine is slim and seems smaller than any female alexandrine i see at the stores. his beak is small and not as bulky as any other male or female adults have
3- he makes noises, copies the quaks of my rosella, rhymes "hello"... but still wondering when do they start talking proper words?
ill try to post some pictures. will really appreciate your help.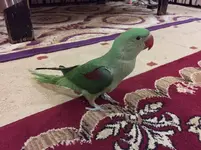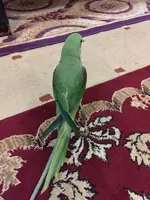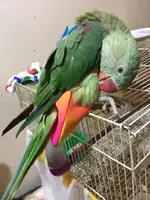 Last edited: