Hi everyone, ever since we got Percy, I have never seen poop like the other birds (my brother's bird for example) so his poop has always been watery, when he poops on my hand it simply runs off. He does poop close to normal though but almost always watery. Should I be concerned? Visually, his weight is normal and he is always active.
Here is two of his poop next to each other, one is plain water, the other has some solid feces.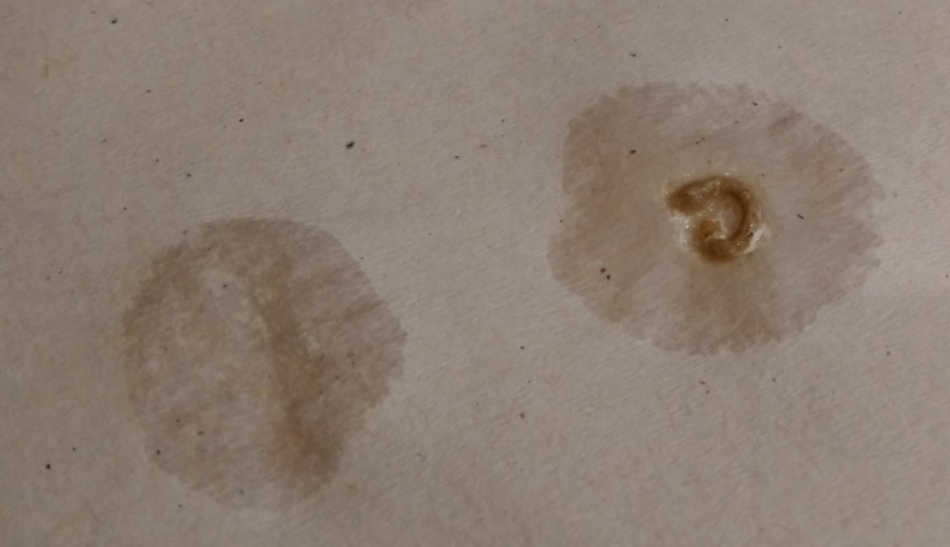 Thanks in advance for any comments/feedback.
In comparison,
I have never seen my budgie poop like this:
http://i1218.photobucket.com/albums/dd406/BudgiesBuddy/Sick/4c3ff1dc.jpg
ever (my Brother's budgie poops just like this, his is only 2 months old, mine is 1,5 yrs old, in fact I don't see anything watery in his cage, could it be he is dehydrated?)
For the record, I feed him Brown's Encore Premium (Vitamin Fortified). He doesn't like anything else, I tried other brands, pallets, etc..
Last edited: