Apr 29, 2015
39
0
Parrots

Scout- Cockatiel
Sawyer- Cockatiel
both 5 years old
Well its been a while since they came out by themselves
but today they did it again!
I've been leaving their cage open every morning for about an hour or more.
Here are some pictures of Sawyer + Scout's tail
Realized after I returned them to the cage that I didn't snap any pics of Scout and now I feel bad...
Also Scout was kind of twitching his wing and lifting it up. I looked and there are some feathers poking out from under his wing so i'm pretty sure thats what's making him uncomfortable. He doesn't appear to be in pain. I tried to help him but he managed to fix the feathers himself.
ANYWAYS... just thought I would share.
Bonus Sawyer and Scout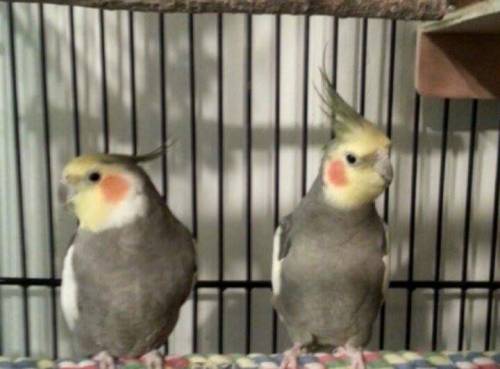 Last edited: