Member
Parrot of the Month 🏆
Aug 20, 2020
237
28
Parrots

Meisha: Umbrella Cockatoo | Female | 03/09/1989 Hatch Date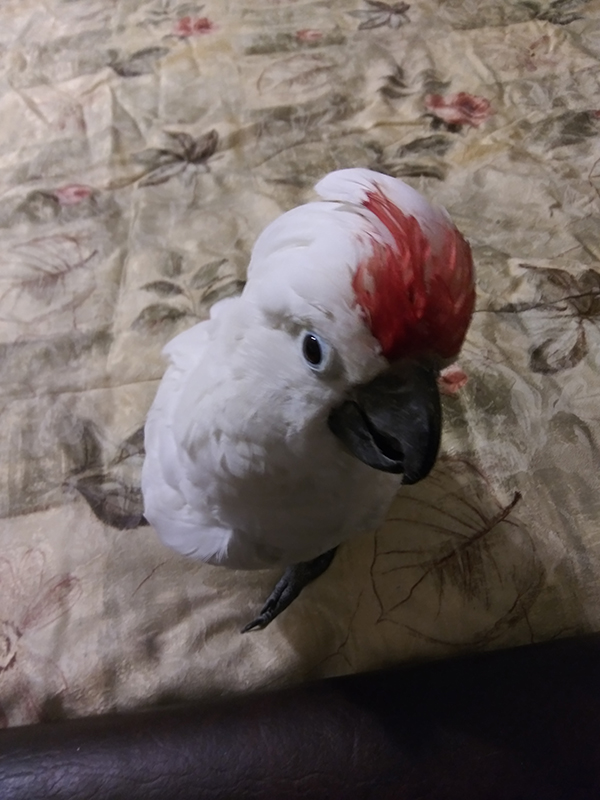 I've dealt with ruptured blood feathers over the decades.
The first when she was a youngster.
I've extracted only two from the crest. Both this year.
Interesting encounter as extraction requires support of the flesh at the base of the feather.
I showed her the issue before performing the removal. She was surprisingly cooperative.
Cause is likely her 7,000 RPM rotary talon scratch.
Anybody else?