Feb 6, 2010
4,320
2,053
Parrots

Parker - male Eclectus

Aphrodite - red throated conure (RIP)
I tried chop when I first started, but for some reason it always became super slimy and wilted upon reheating after freezing. Not sure what I've done differently but I've made two gigantic batches of chop and they are really keeping well when reheated. I just made 34 days worth of chop yesterday (if served once a day, with fruit being dinner. 17 days if fed twice a day) and I must say I'm converted!
Even better is that Parker loves it, for the most part. Here's a pic of him trying to pig out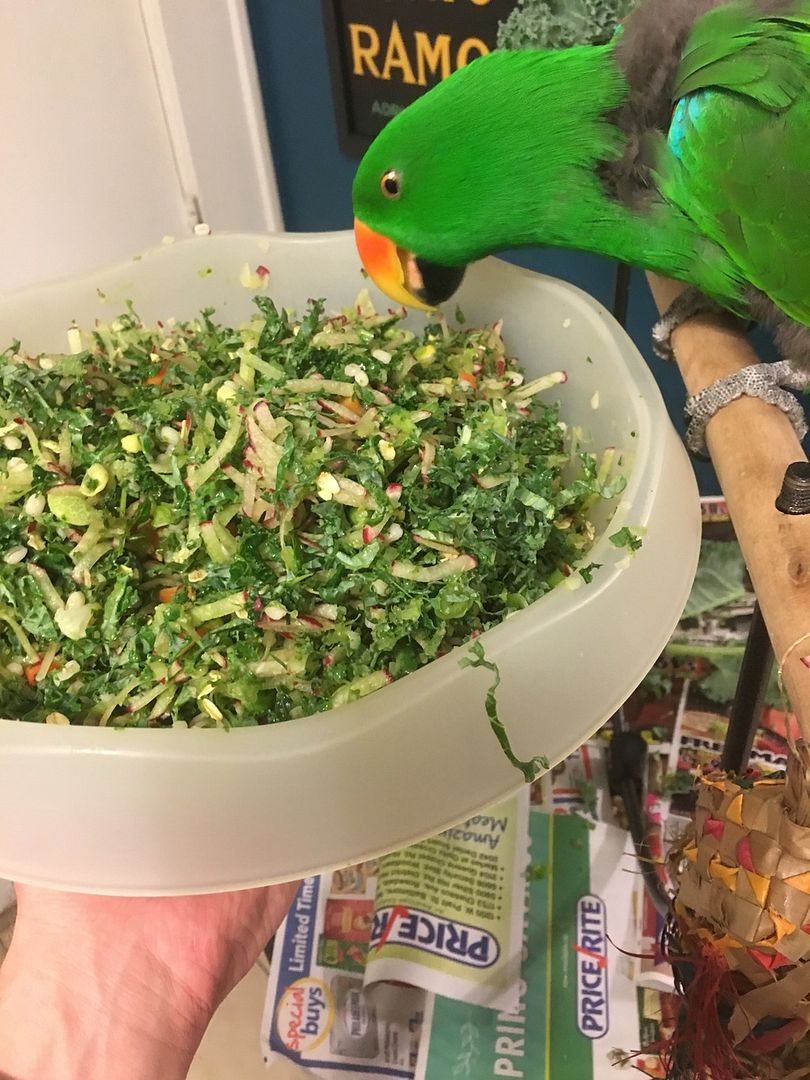 This has it all:
Barley
Kale
Turnips
Corn
Peas
Green beans
Carrots
Oats
Radish
Cauliflower
To each serving this I'll add an oil (either coconut, flax seed, or red palm tree oil), sprouts, and maybe a top dressing of coconut shavings.
That I've gotten chop to work is really a big load off my back. No more food anxiety for the most part! The food processor has been one of the best purchases I've ever made! The challenge is learning what attachment to use on which food item. Shredder is great for most things like leafy greens and fruits. Stuff he won't eat like carrots and turnips needs to be chopped finer, not matchstick style. So the bottom rotating blender style blade is much more appropriate for these.
Go chop!!
Last edited: