A few people have asked how I made my cargo nets, so I thought I'd have a go at making a tutorial.
Materials:
I used 0.5cm sisal rope, which I got from a marine supplier for $18 (25 metres). Sisal is
very
stiff and hard to tie, but it's safe for birds so long as it's natural and has no varnish or preservative on it. You must ask to be sure!
You could also use cotton rope, which I buy from a haberdashery shop - it's sold as 'piping cord' - 0.5cm is a good thickness, unless you're making for a large cockatoo or macaw. Then, I'd use 1cm or bigger!
At least twenty-one wooden beads with a 1cm hole (or larger for thicker ropes). Instead of beads, which can be costly, you could also simply knot the rope. I'll give instructions for the reef knot in another post.
Tools:
a
very
sharp knife or strong scissors - be careful!
Method:
Decide how wide and how long you want your net to be. You'll be cutting pieces of rope which are
three times
as long as the length you want your net to be.
Cut quadruple lengths if you plan on using knots instead of beads.
As you cut each length of rope, tape the ends with ordinary sticky tape. This makes it
lots
easier to thread the beads on.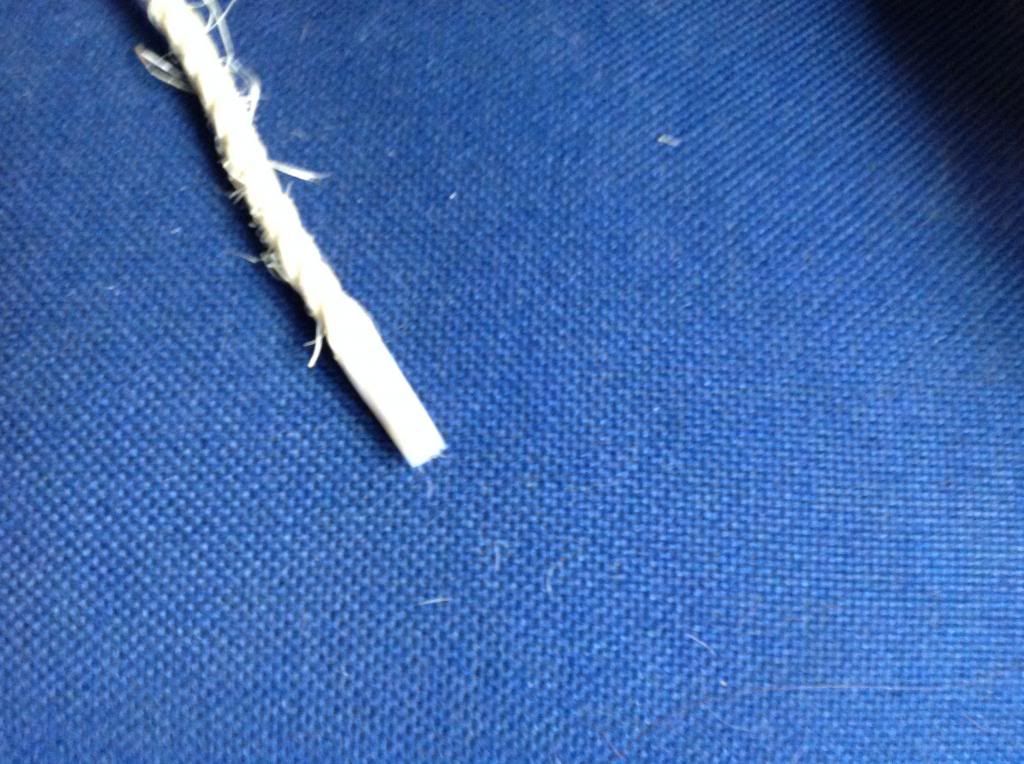 Now, you'll either be hanging your net from a perch/stick or a rope. If you'll be hanging it from a rope, cut enough to be as wide as the width you want plus enough to tie it at either end. With stiff sisal rope, this might take a good 12" or more at each end - don't be stingy.
Now, cut your first length of rope, double it and lay the hanger on top of it like this: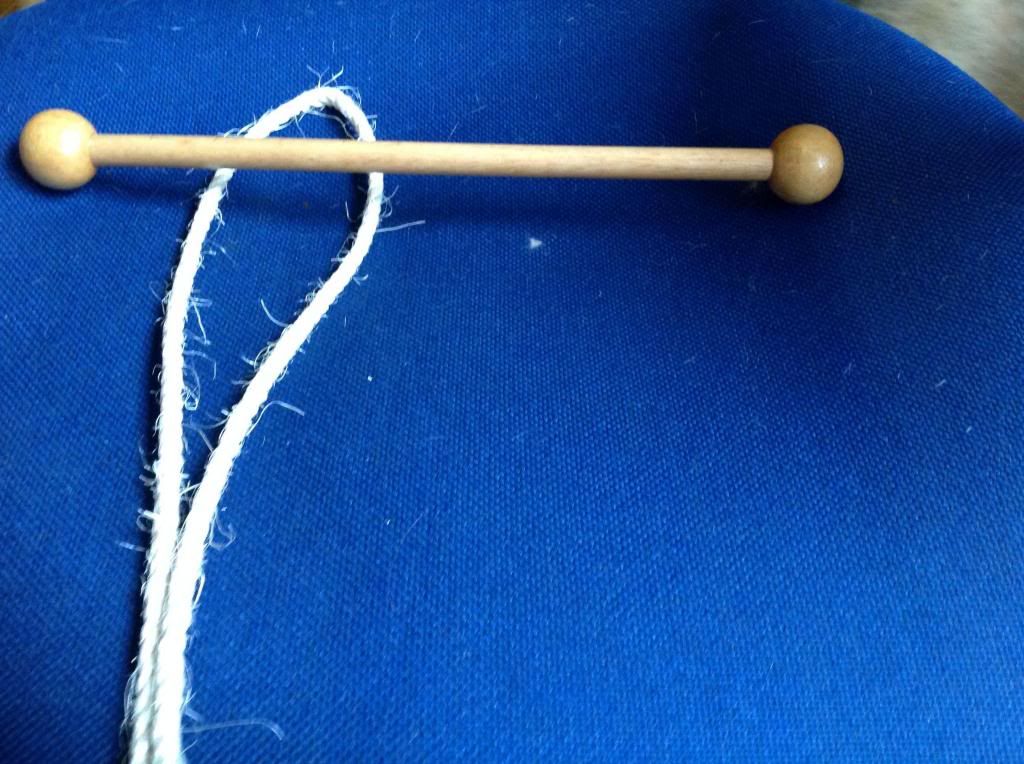 I'm using a wooden rod, just for demonstration purposes.
Next, take the ends of the rope and pass them through the loop formed above the hanger.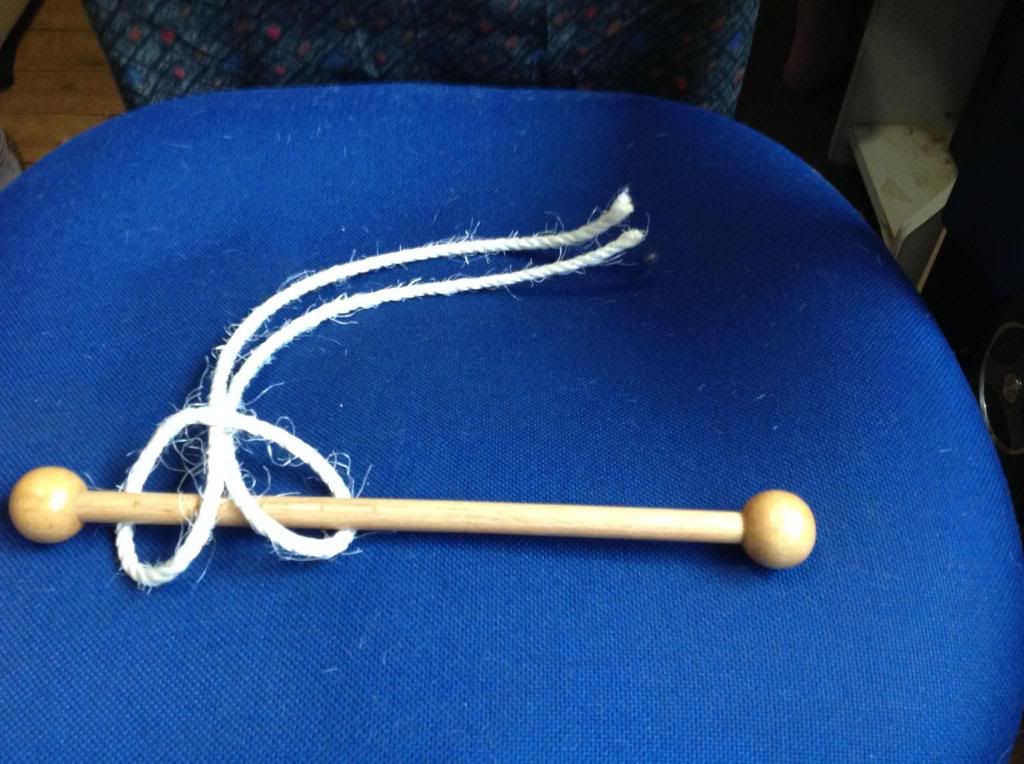 Pull the knot tightly. The sisal will resist, but you must be calm and assertive so that it looks like this:
Keep adding doubled lengths of rope in the same way. Spacing depends on the thickness of your rope and how dense you want your net. Since my birds are Alexandrines, I made holes easy enough for them to climb through, so my ropes were spaced about six inches apart. You'll have to experiment a bit if you need to vary the size at all.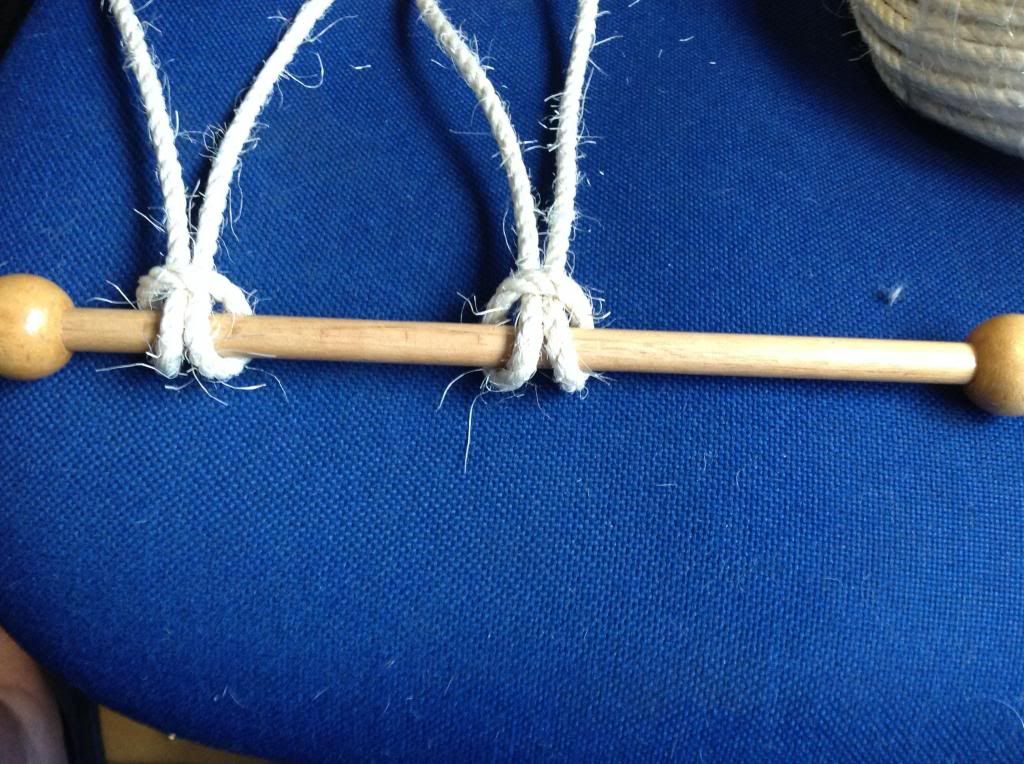 Now comes the net-making bit. Leave the first rope alone. Pick up the second and third ropes and thread a bead onto both pieces, pushing it up the ropes to make the size mesh you want. See below:
Sorry - I don't know how to rotate the pics. Once all your ropes are knotted onto your hanger and spaced evenly across it, you work from the other side. I am now going to do a somersault to demonstrate.
Keep adding beads to pairs of ropes until you get to the end. You should have a single length hanging free to match the one you left at the beginning.
I'm afraid I've only got a bit of rope and one bead to use - sorry about that - but I'm sure you can imagine what needs to happen next?
The green paper clips show where the next two beads should go.
For the second row, pick up the first and second ropes and thread a bead. Go on as before, threading beads to each pair of ropes. No spare lengths should be hanging at the end of this row.
Third row goes the same as the first and so on down to the end.
Ending off:
I just let my ropes dangle free at the bottom. You could thread on another row of beads if there's room and trim the rope and fray the ends? You could tie the ends together using reef knots (shown below)? You could bind the ends firmly with hemp twine (check on the technique on YouTube - it's not hard, but I'm too scared to try and describe it here!)?
You'll probably want to tweak the beads and even the spacings a bit before hanging your masterpiece, but when you do, just sit back and watch your birds enjoy it. I've got mine hanging over a glass door as a visual aid to stop the birds crashing into it. There's another one in Parrotdise, our mega-cage, and it will probably hang free so the birds can get at it from both sides. Experiment and see what yours prefer.
This is the best I can do at the moment. Any queries? I'll try to answer them for you! Hope some of you give it a go. It's a lot easier than it looks!