Moderator

Staff member
Super Moderator
Nov 6, 2013
47,102
Media
Albums
37,474
Parrots

Hawkhead(Darwin),YCA(Dexter),VE (Ekko),OWA(Slater),BHP(Talli),DYH(Calypso),RLA(Kimera),Alex(Xander)CBC(Phoe),IRN (Kodee,Luna,Stevie),WCP (Pisces),CAG(Justice)GCC (Jax), GSC2(Charley)
Happy 3rd Modiversary Jon!




You've been a Mod for three years now,
helping to keep the forum the welcoming place that we all know and love.
You've helped so many members and their birds, and your sense of humour and kindness
make not only the forum, but also the world, a better place.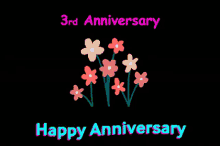 I also want to thank you for always being such a wonderful friend,
I treasure your friendship with all my heart.




I'm looking forward to celebrating many, many more Modiversaries with you!
Love you, Little Brother!


​