Aug 31, 2015
8
0
Parrots

Feygele - BFA
My blue-fronted amazon, Feygele, has some health issues. He has a number of small tumors, and one large one. I am currently saving up to get it removed. But the one health issue that is stumping the vet is his weird ears.
I inherited the bird, and I thought his head was just funny-shaped, but the vet informed me that his ears were super puffed up/swollen. She couldn't find his ear holes. She said they seemed to be full of air. She brought him into another room and managed to make them un-puff, but within a few hours they were back again.
Has anyone seen this?? How worried should I be?
(I happened to take photos on the way to/from the vet, which is why I have his old travel cage.)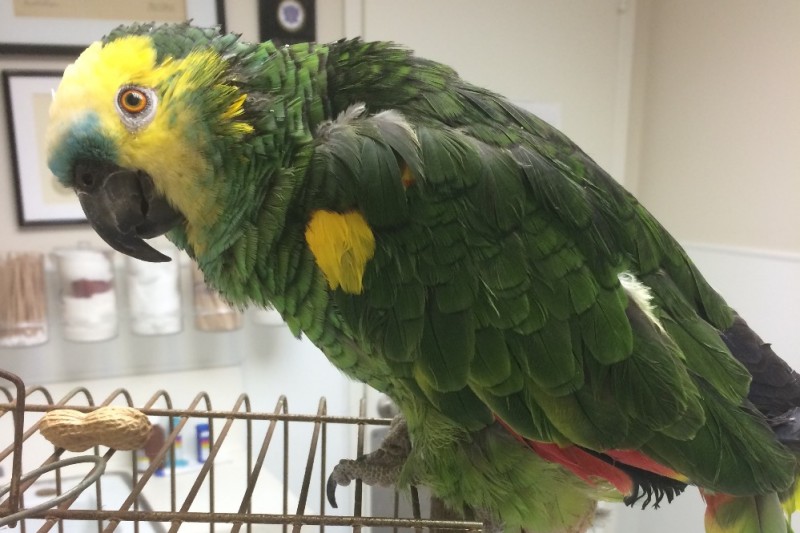 The puffiest it's ever looked:
Temporarily un-puffed:

I'm more worried about his ears right now though. I want him to survive it! I'm afraid something else might be going on!
He's really an awesome bird!
Last edited by a moderator: