May 31, 2017
840
334
Parrots

Yoda, Green Cheek Conure - Trigger, Congo African Grey
Hi folks!
In another thread recently, I posted a picture of a couple of little parrot plushies I made based on my boys Yoda and Trigger. Some folks liked them and asked about me making them for sale. So I've gone ahead and set up shop to do just that!
Below are my two samples: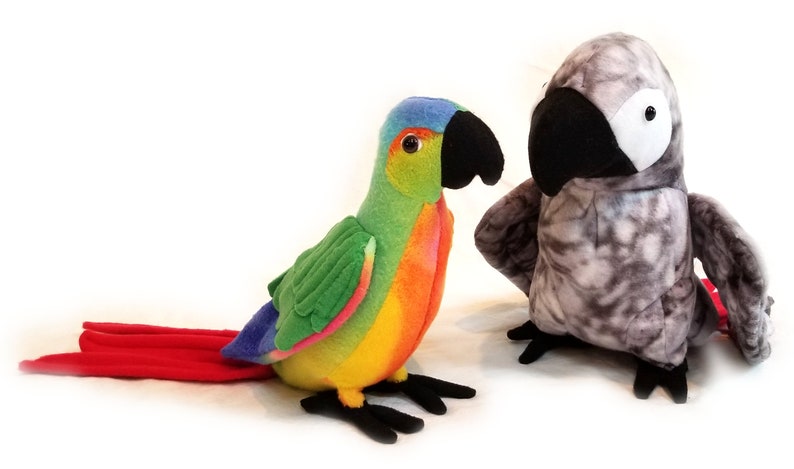 If anyone is interested in learning more, please send me a message and I will point you to my little shop on the inter-webs. I've included options for personalized embroidered text and/or the option to send me feathers to include inside the plushy.
I also made my own custom cage cover because Trigger's playtop cage was impossible to find a cover for, I plan to add that as another offering on my shop. I also draw and paint pet portraits for friends so that might get added too. I'll keep you all posted.
Thanks!!!!!