If anyone is interested, I found this thread and it explains rather well how Poppy's swing and her room became an ongoing issue. Haha, it also explains how Popeye came to be Poppy instead.
http://www.parrotforums.com/cockatoos/49419-return-swing.html?highlight=Return+swing
Poppy is a terrible slob and I enable her on a regular basis. This was Poppy's awful, horrible, sort of nice day, so she can tell you about it herself.
A Queen's cage is her castle! Life is good!
Stop that! What are you doing? Put that back! Get out of my room!
I mean it! Stop futzing around with my things! Do you know how silly you look inside my cage? Get out of there!
Fine! You want to talk about this? I'll talk; You listen!
I know more than you think, Lady! For instance, I know you finally ran completely out of that blue fleece, about time too, you got it before you even knew I was a girl. You bought a ton of it so you could take my swing apart and rewrap it, then bring it back all fluffy and smelling funny. Sure, I went along with the alien story again and again but why would an alien abduct my swing? It's mine!!!
Oh yeah, I'm onto you all right, the tree branch that suddenly grew naturally right through my swing so I couldn't stand on it anymore? You thought the pink spots on my feet were pressure sores from my swing! Well they did disappear after that but....WHATEVER! That's not even the point!
What you said about my worn out swing! Take it back, all of it! I don't tease you about your favorite PJ's or your goofy Yorkie socks. What's the difference? I hate good-byes!
I feel the same way, Old Buddy! We've been through a lot together. Sniff!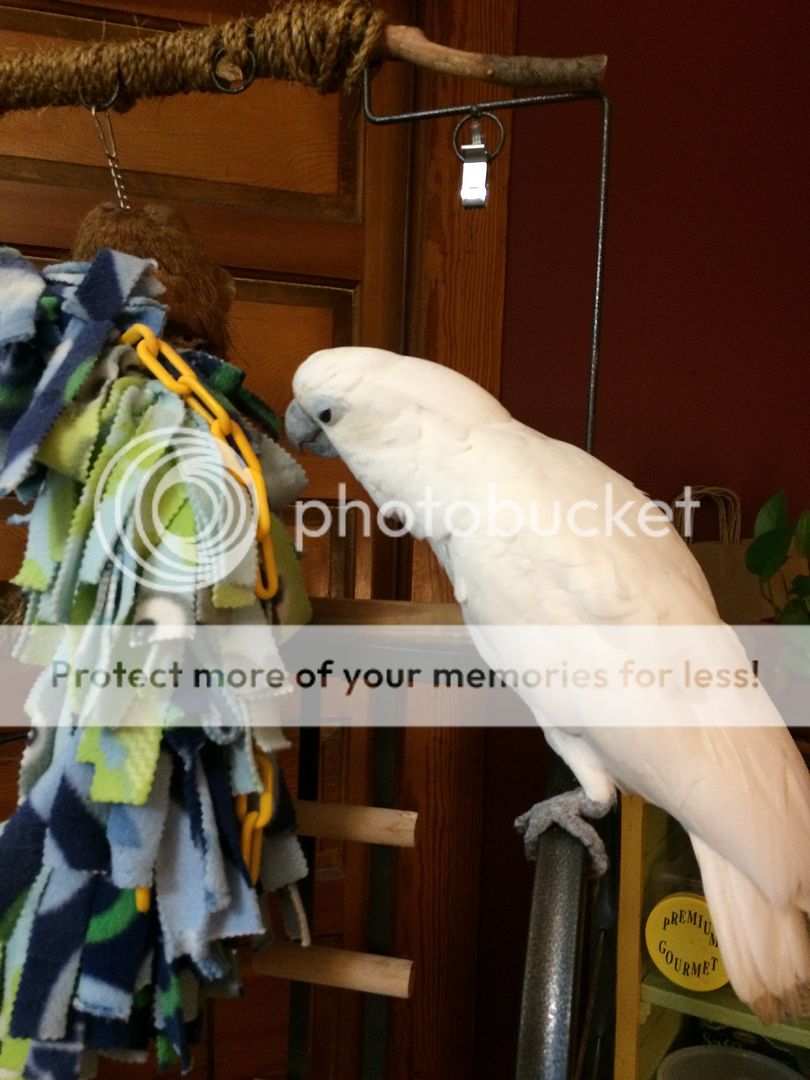 Last edited: