This is Wilson! He is seven weeks old today and he's been with us for one week. I was going to name him Glitch or Noodle but after spending a week with him, the names don't really fit his serious little face and personality.
Baby cage with those strange perch things. He's doing great considering he saw his first perch just seven days ago.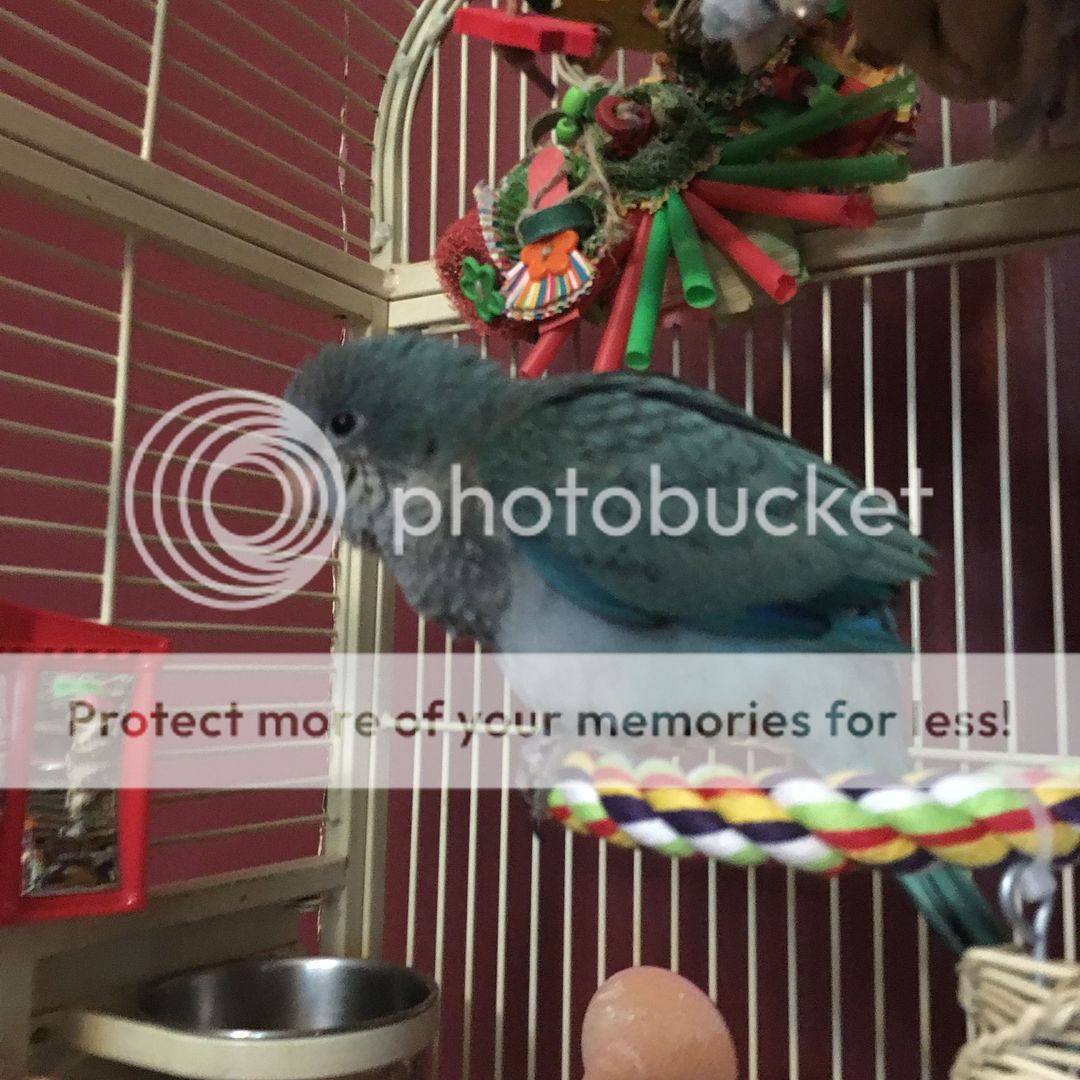 He misses his clutch mates, he loves sleeping next to his three way mirrors.
His other fave place, he likes his fleece.