Hello I have a baby indian ringneck parrot 8 weeks old and I see he has a piece of skin on his right eye.
Have you ever seen this before?
I tried to take it off but it is like a skin and I was afraid to hurt the parrot.
Thank you for your help.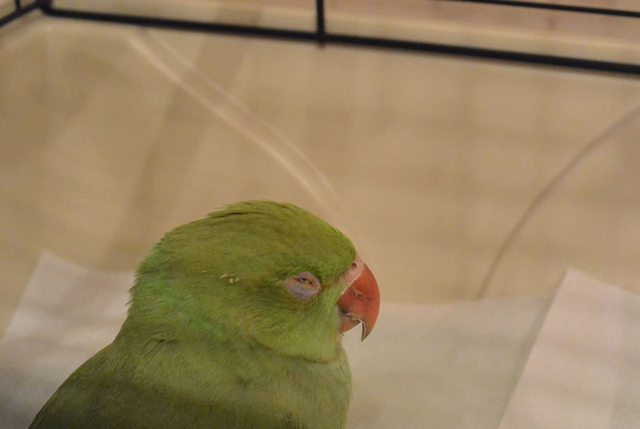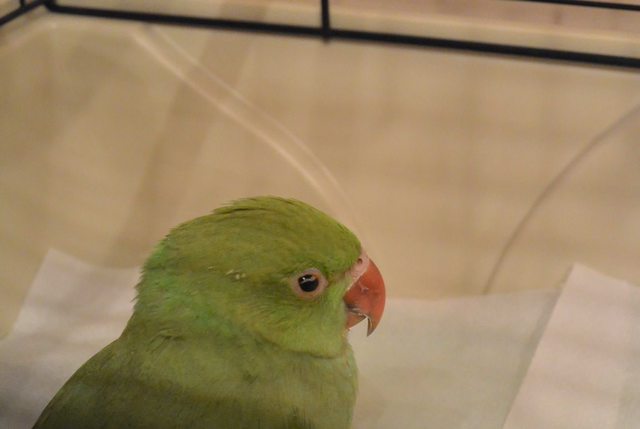 Full resolution photos here:
http://i.imgur.com/ZeiXrG8.jpg
http://i.imgur.com/4S0zXkM.jpg
http://i.imgur.com/o01M5UR.jpg
http://i.imgur.com/LpEQei3.jpg
http://i.imgur.com/APzyH9o.jpg